PRO ATHLETE
Mission: PRO ATHLETE will become the gold standard sport-specific tool for athletes and coaches around the globe, to optimize health, performance and reduce injuries.
Vision: PRO ATHLETE allows athletes to fulfill their passion in sport by promoting healthy lifestyle and training habits for the present and future.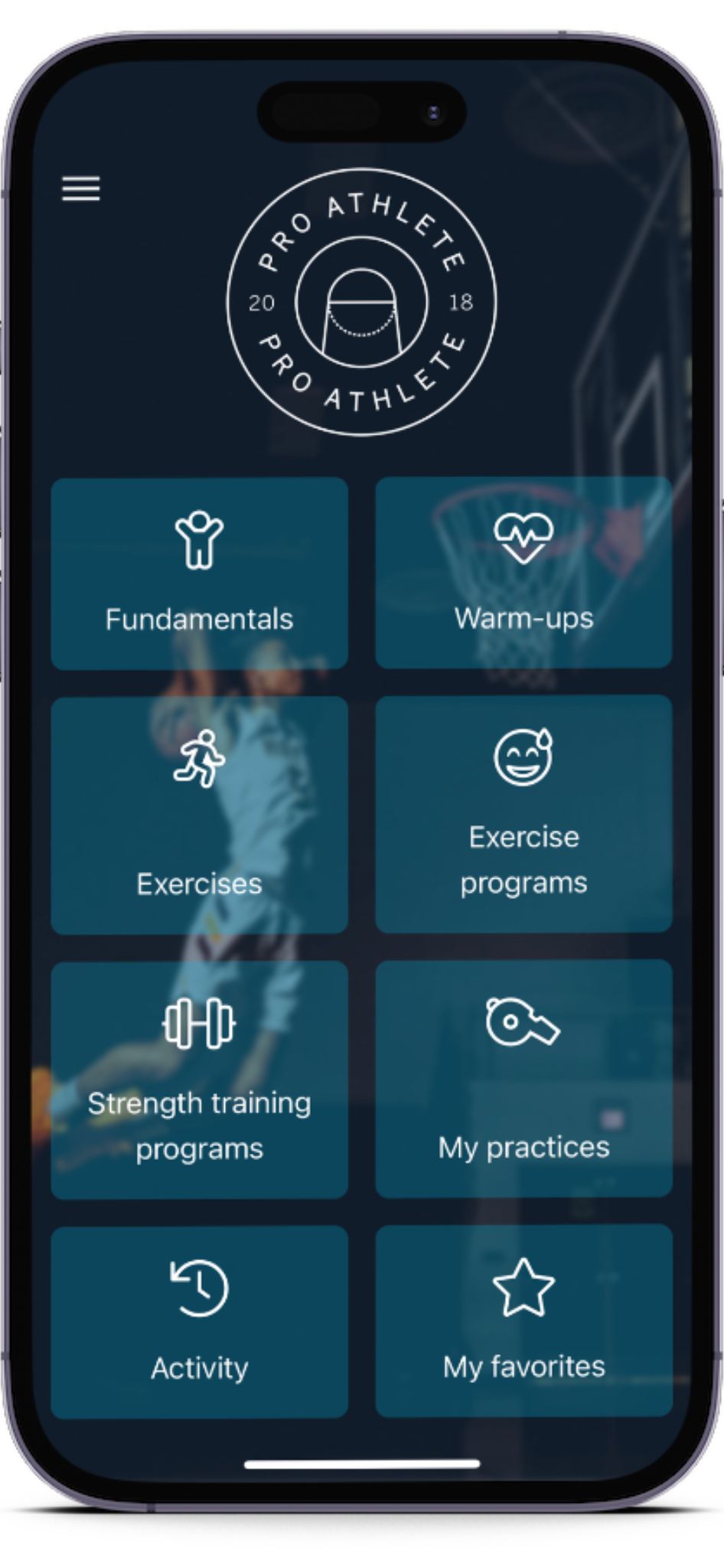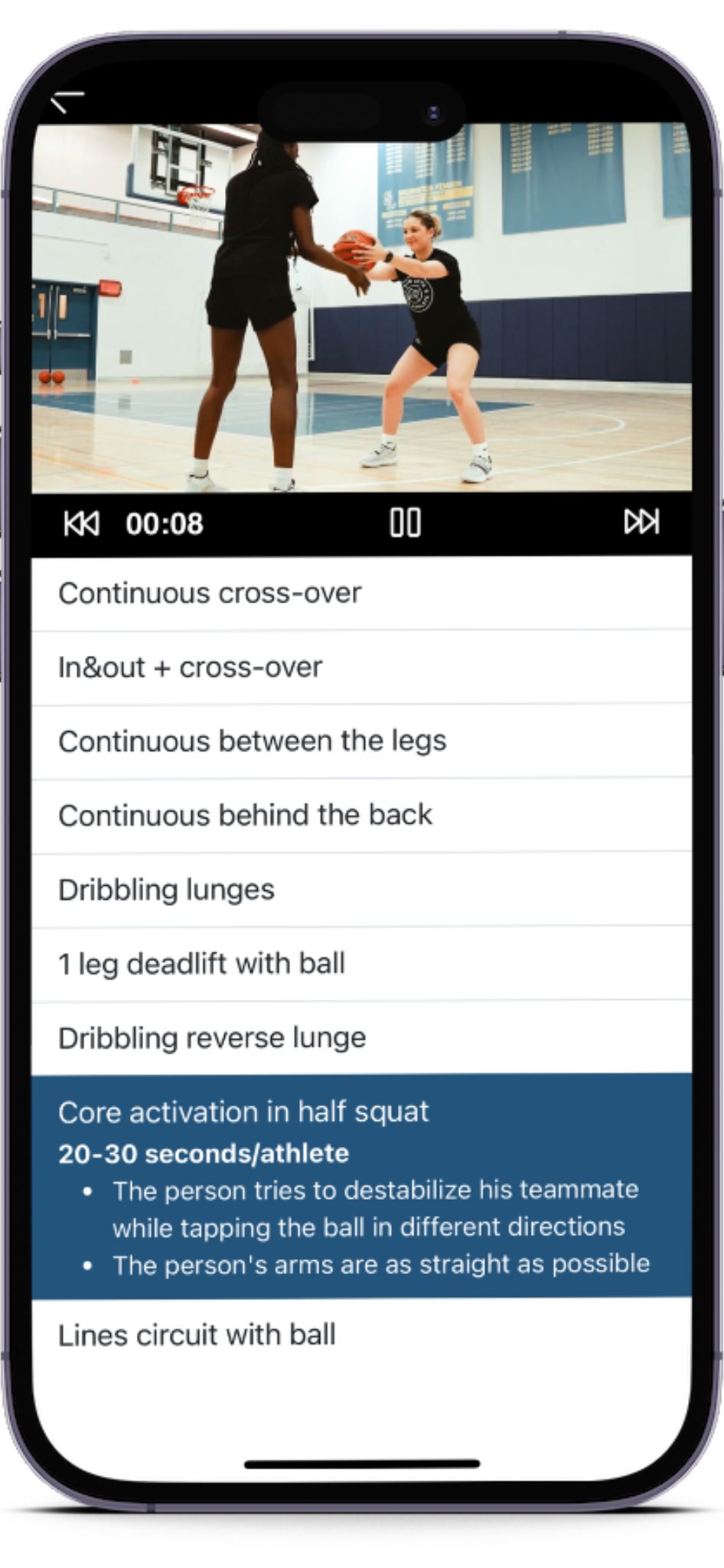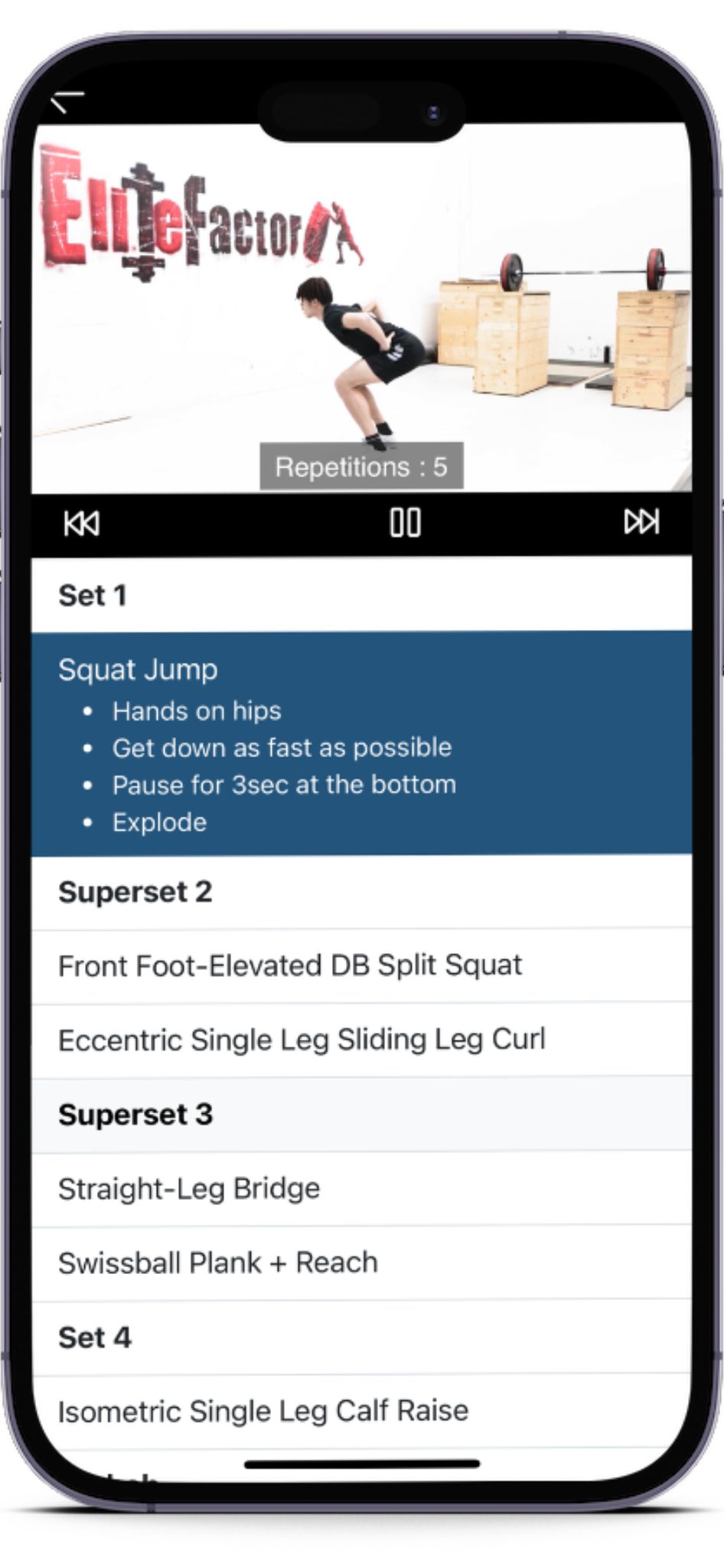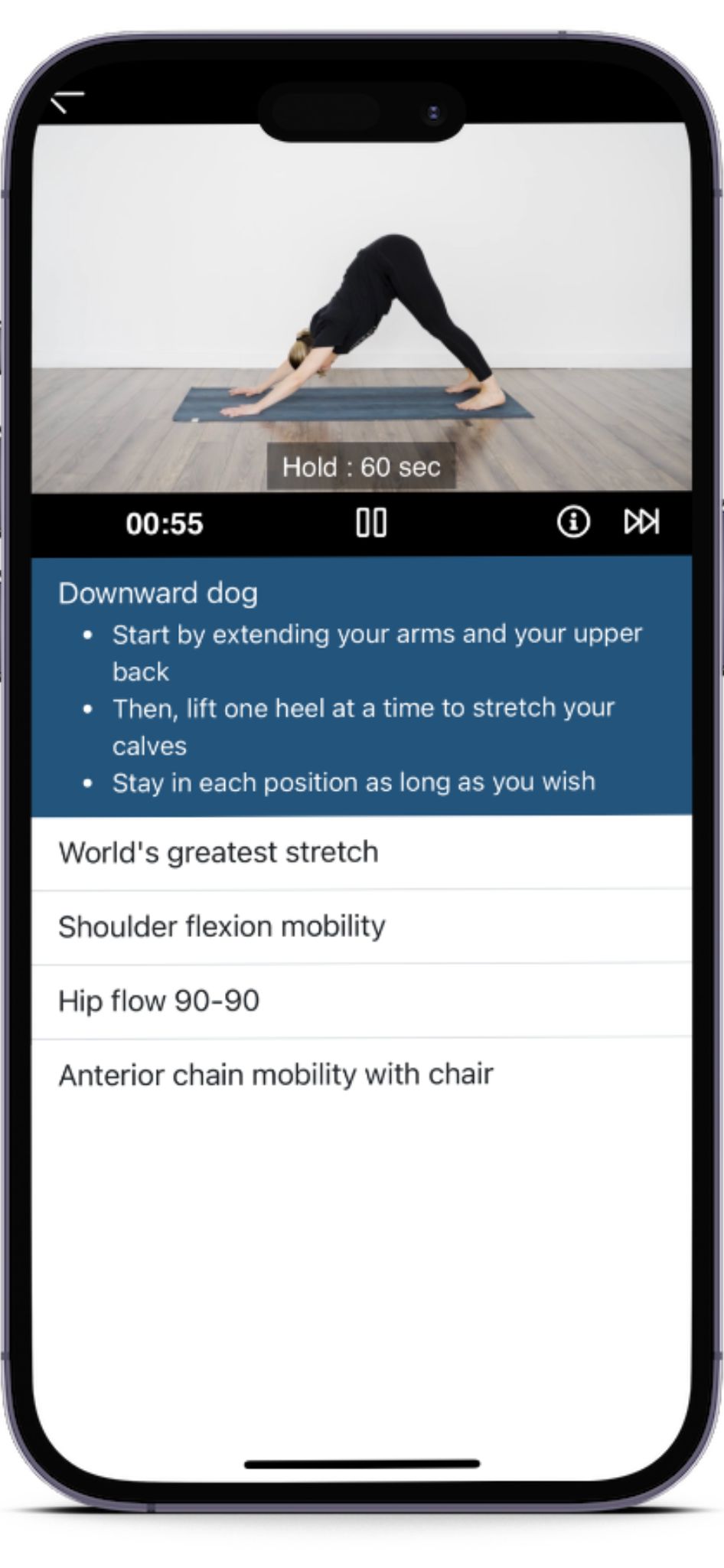 Here is a summary of the app's content:
Warm-ups: A variety of sport-specific warm-ups videos are listed to perform before practices and games. The warm-ups are listed according to themes or level of play and contain preventive (prehab) exercises. PRO ATHLETE recommends performing a proper warm-up before each practice or game.
Exercise programs: Preventive exercise programs are available for all levels, with progressions included to improve over time. These programs were created specifically for basketball athletes, in order to prevent the most common injuries in basketball.
Strength program (weight training): A yearly strength program is available, for in-season and off-season. 11 months of weight training programs are available for 2 different levels of difficulty. Specifically designed for basketball athletes. Available in ATHLETE subscriptions (accessible to coaches with purchase).
Recovery: a variety of mobility exercises and circuits are available to optimize recovery
Exercises: A variety of exercises with progressions are available to perform. Each exercise is demonstrated by a video and has the appropriate description and parameters.
Fundamentals: Educational videos to master fundamental movements, essential for coaches and athletes, are available to consult.
Valuable content is added regularly with the objective of being proactive in health and performance as an athlete or a coach. All comments and suggestions are welcomed to improve our app. PRO ATHLETE designed this app for you and we want our subscribers to use it and love it on a daily basis!